</P>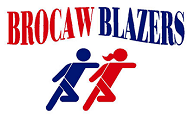 Cross Country Coaches National Youth Championship - A national cross country meet organized by cross country coaches for youth ages 6-18.
Smarter Training for Faster Running XC Camp -- A great week-long camp, held every July in Colorado Springs, CO.
YES-Athletics National site - Official Web site of YES-Athletics.
USATF National site - Official Web site of USA Track & Field.
FloTrack -- The absolute best site in the country for track & field and cross country videos and interviews.
Dyestat - Top source for information on youth and high school running in the U.S.
Eagle Eye Timing -- Coach Brandon Daniels offers technologically advanced meet timing and meet management services for the midwest.
Miraculous Messages from Water - An article about water that will blow your mind.
Heart-Rate Monitor Articles - Various articles on the incredible benefits of training with a heart rate monitor.
30 Things Every Woman Runner Should Know - A great list of tips to help female runners become better and safer.
Journal of Exercise Physiology - Excellent online articles on developments in exercise physiology.
Missouri MileSplit - A website dedicated to running in Missouri.
Manhattan Running Company - A running store owned and operated by former Brocaw Blazers Trey Vernon and Ben Sigle.