</P>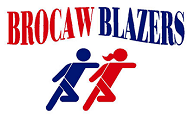 Check here for driving directions to upcoming meets
Cessna Activities Center, Wichita, KS
Ray-Pec Cross Country Course, Raymore, MO
Fort Scott CC Course, Fort Scott, KS
In Manhattan take Hwy 18 (Fort Riley Blvd) West past Hwy 113 to the top of the hill. At the top of the hill on the right is Miller Parkway. Take Miller Parkway and then make an immediate right on Arbor Drive and then an immediate left on Warner Park Road. Follow into the park.
Cessna Activities Center CC Course - Wichita, KS
The course is located at the corner of George Washington Blvd and S. Oliver Street just east of I-35. Take George Washington Blvd east to the first road on the left that goes into the course.

CESSNA ACTIVITIES CENTER ADDRESS: 2744 George Washington Blvd, Wichita, KS 67210
Raymore-Peculiar High School - Peculiar, MO
DIRECTIONS FROM HWY-71: Ray-Pec High School in Peculiar, MO. The high school is located just off of Hwy 71 by taking Exit 168 (Peculiar Way) and going East. Turn left on School Road. The meet is behind the second high school building on the north end after the church which is on the right.

RAY-PEC HIGH SCHOOL ADDRESS: 20501 S. School Rd. Peculiar, MO 64078
Gunn Park CC Course - Fort Scott, KS
From 69 hwy, head west at the 6th street stoplight. Go west for about 3/4 mile. The road bends to the left (south) on South Horton St. Go south about 1/2 mile, then turn right (west) onto 9th street. Go west up the hill to a T in the road. Turn left onto Burke St. then a quick right onto Park Ave. Go down the hill and into Gunn Park. Stay to the right to go to the back of the park.

FORT SCOTT CC COURSE ADDRESS: 1010 Park Avenue, Fort Scott, KS 66701
From I-35 Take Industrial Road Exit, head south one block to 18th Ave (shopping mall on left) Turn left (west) on 18th Ave., about 1/2 mile to Prairie. Left (north) on Prairie, about 1/2 block to sign for Jones Park on right. Jones Park entrance is immediately past cemetery on your right.
From US 50 go north on Prairie, 12 blocks to Jones Park entrance as above.
Baldwin Golf Club - Baldwin City, KS
Highway 56 (at I-35 exit #210) into Baldwin. Take 11th Street south to High Street. Go right (West) to the grain elevator. Turn left and you are there.
From I-70 East, merge onto SR-177 from I-70 exit 313. Continue (West) on SR-18 [Pillsbury Dr]. Turn off onto Ramp. Merge onto SR-177. Continue (North-West) on US-24 [Tuttle Creek Blvd].
From I-70 West, at I-70 Exit 295, turn off onto Ramp. Turn LEFT (North) onto US-77 [SR-18]. Bear LEFT (North-East) onto SR-82. Turn RIGHT (East) onto US-24 [Barton Rd].
Missouri Valley Championships - Garnett CC - Garnett KS
From 169 Highway take Park Road Exit West. Then go to North Lake Road (Rec Center & swimming pool) and turn right.
On 31 Highway from Harris go straight on Park Road. Then go to Rec Center & swimming pool and turn left.
On 59 Highway turn East on Park Road, go to Rec Center & swimming pool and turn left.