Coach Ramsey is the founder and head coach of the Brocaw Blazers Cross Country Team. Coach Ramsey works with numerous individuals, coaches and teams to improve all aspects of
athletic performance
. He speaks at numerous clinics, workshops and seminars during the year on a wide variety of topics related to not only track & field and cross country but leadership as well.
Coach Ramsey is the founder and director of the week long
Smarter Training for Faster Running Cross Country/Distance Camps
held each July in Colorado. Runners come from all over the United States as well as internationally to learn and grow as individuals as well as distance runners.
Coach Ramsey is the founder and director of the
Bridging The Gap From Youth To Olympian Track & Field Clinic
held the first Saturday of March in the Kansas City Area. Coaches, athletes and parents come from all over the midwest to learn more about track and field from some of the best athletes and coaches in the world.
Coach Ramsey serves on the Executive Board for the
Cross Country Coaches National Youth Championships
meet. He also serves as the National Championships Coordinator for
YES-Athletics
.
Coach Ramsey has served as meet director, official and troubleshooter at numerous youth, high school and college track & field and cross country meets including the NCAA Championships, SEC, Big XII, KU Relays and Kansas High School State Meet.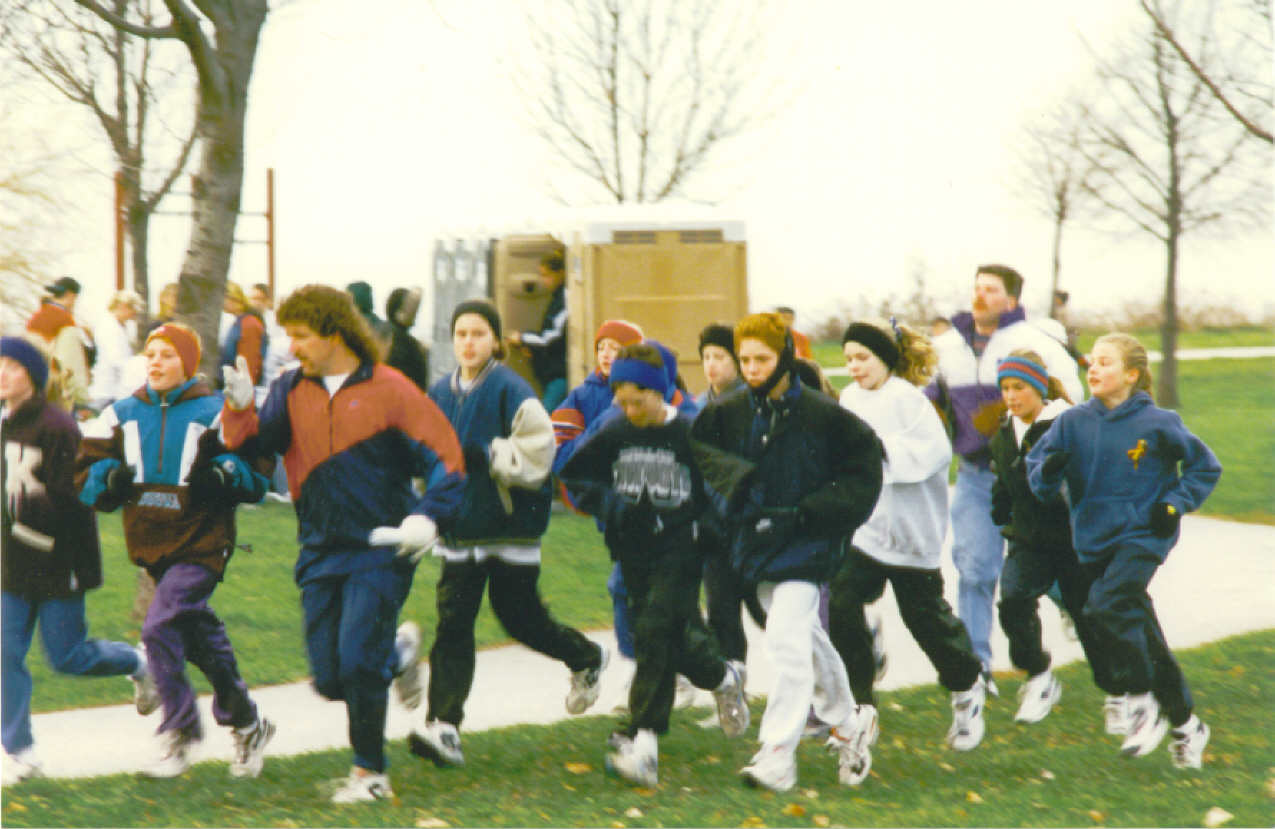 Coach Ramsey leading the younger age groups through the 1996 AAU National CC
Meet course run through the afternoon before the AAU National Meet in Cleveland, OH.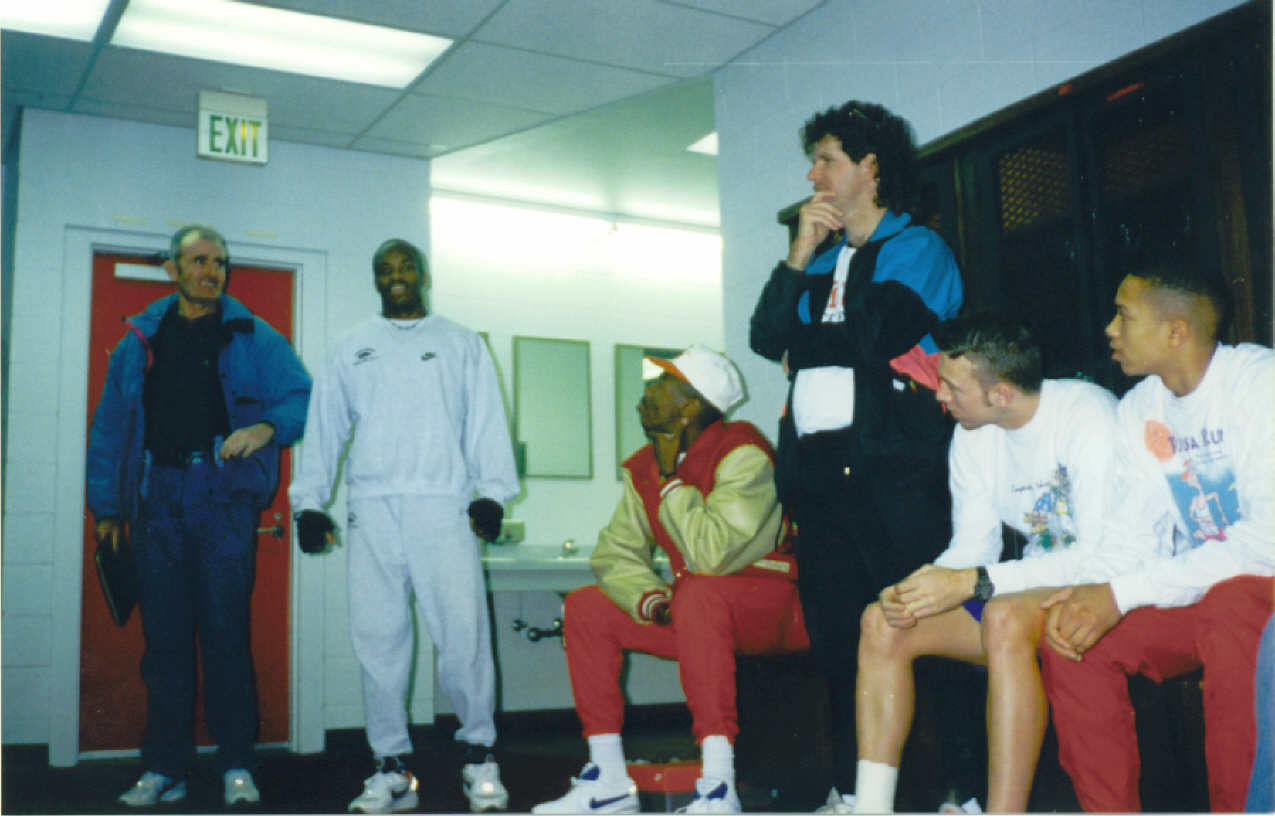 Coach Ramsey with University of Arkansas Coach John McDonnell and three world
class athletes Jerome Romain, Seneca Lassiter and Brandon Rock.
Coach Ramsey is known for his many
sayings and expressions
. These are just a few of many.